Tap reserves strategically
Fund balances can be useful to navigate when revenue falls short or expenditures increase. But drawing down reserves affects credit ratings, so cities must be careful to use their reserves strategically and create plans to restore and increase their budget reserves to the appropriate levels. Sometimes fund balances are already committed or assigned to specific uses. In those cases, city council action can re-designate the use of funds.
ASSESSMENT
Some questions to guide your thinking
How much funding is available in the city's reserves?
What amount can be used without triggering credit downgrades?
What reserves can be designated for other purposes?
Video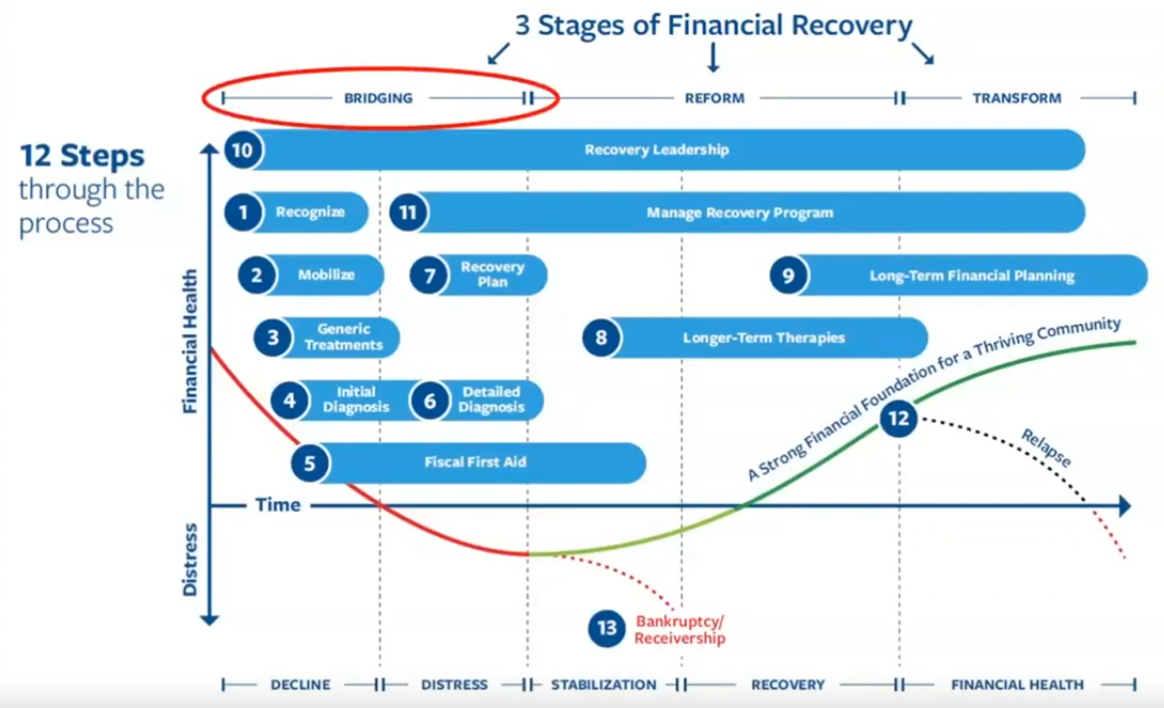 Understanding methods to evaluate risk when tapping into reserves
GFOA 2:00
This webinar covers how to think about a city's reserves and how city leaders can use them in a crisis, including risk evaluation and getting started.
00:03
Why is this important?
00:07
Three methods to evaluate risk
00:16
Method 1: General Fund Reserve Calculation Worksheet
00:47
Method 2: Triple-A Approach
1:31
Method 3: Probabilistic Analysis
Understanding methods to evaluate risk when tapping into reserves
This webinar covers how to think about a city's reserves and how city leaders can …